Bell boots
Showing all 8 results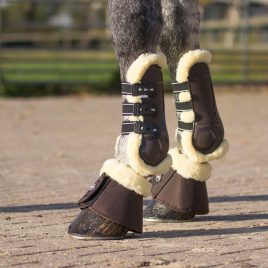 QHP Ontario Bell Boots
PLEASE NOTE, this item is not held in stock and can therefore take up to 7 working days.
Strong 1680D bell boots with a soft imitation fur trim at the top.
The neoprene lining absorbs rear leg impacts and protects the coronet and heel bulbs.
Can be attached with a double velcro closure.
Protects the coronet and heel bulbs of the forelimbs from being hit by the hind legs
not rated
£

24.00 inc. VAT
or 4 payments of £6.00 with Clearpay
Select options