Numnah
Showing all 3 results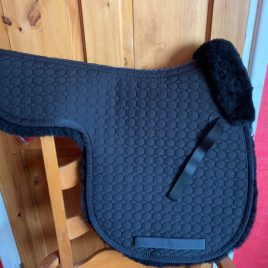 Mattes Black GP Fully Lined Numnah
Black Fully Sheepskin Lined with Front Trim. GP Full/Large size. These Stunning Mattes Numnahs are absolutely gorgeous and made from 100% genuine sheepskin. Providing protection under the panels and flaps. Designed for riders who prefer a fully lined numnah, but require closer leg contact. The sheepskin under the saddle panels is thicker than the rest of the numnah to allow for that closer leg contact Available for immediate dispatch.
not rated
£

230.00
or 4 payments of £57.50 with Clearpay
Add to basket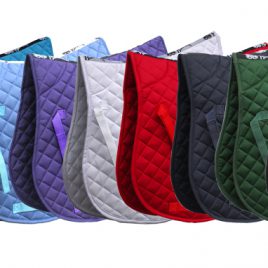 Rhinegold Cotton Quilted GP Numnah
These GP Numnah are a classic diamond style and shape, with Velcro attachments and Rhinegold branded taped spine. Made from cotton with lightweight foam filling which gives comfort while riding available in fabulous colours to help you really stand out.
Please Note: Use Of Some Fly Sprays Under Coloured Materials Can Result In Colour Bleed.
Please Read Fly Spray Label For Any Disclaimer Regarding Contact With Materials
not rated
£

13.50
or 4 payments of £3.38 with Clearpay
Select options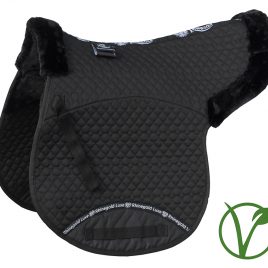 Rhinegold Luxe Faux Fur Numnah
General Purpose fit. 1/2 Faux fur lined for superior comfort.
100% Cotton outer and lining
Tough cordura anti-rub panel for endurance
100% Faux fur gives support and alleviates pressure points
Rolled edges and padded wither for comfort.
Anatomically designed for a perfect fit
Velcro girth attachment straps
Beautifully finished with a distinct quilting pattern and soft bindings.
not rated
£

30.50
or 4 payments of £7.63 with Clearpay
Select options