gloves
Showing 1–12 of 14 results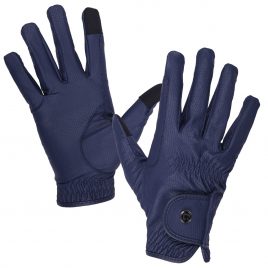 QHP Force Riding Glove
Flexible glove made of a comfortable slightly stretchy fabric with an anti-slip finish.
All variants (except the white one) have a special fabric on the end of the index finger and thumb, so you can use your phone while wearing this glove. This way you don't have to choose between warm hands or using your phone.
The "Q" button on the Velcro closure gives a chic touch to the glove.
Equipped with rein reinforcement between the ring finger and little finger and between the index finger and thumb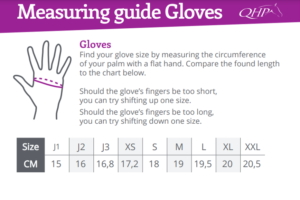 not rated
£

24.00 inc. VAT
Select options