Saddle Covers
Showing the single result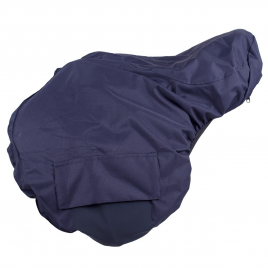 QHP Ride On Saddle Cover
PLEASE NOTE, this item is not held in stock and can therefore take up to 7 working days.
Water-repellent saddle cover that can be used while riding and protects your saddle against rain.
The stirrups can be pulled through slots with a Velcro closure and on the dressage version there are also slots for the billets.
In the zipper pocket at the back, you can store the loose strap that you can use to carry your saddle.
Lined with fleece The elastic edge allows the cover to fit almost every English saddle
not rated
£

30.00 inc. VAT
or 4 payments of £7.50 with Clearpay
Select options