Turnout Boots
Showing all 2 results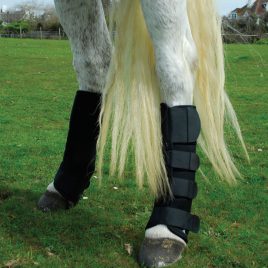 Rhinegold Breathable Neoprene Turnout Boots
Neoprene protection boots designed specifically to keep the legs cool during turnout.
Highly breathable ventilated neoprene boots with contoured fetlock and brushing protection.
These boots offer ultimate mud fever defence as well as support and splint protection.
Designed for front or hind leg use
Sold in pairs
not rated
£

30.00 inc. VAT
Select options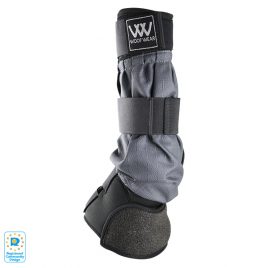 Woof Wear Mud Fever Turnout Boot
An innovative breathable boot which seals the leg from the knee to the base of the heel to prevent mud getting onto your horse's legs, enabling freedom of turnout whatever the conditions.
Featuring a waterproof and breathable fabric around the cannon bone to prevent overheating and a close fitting hoof capsule with Kevlar reinforced heel protection, these innovative boots will keep legs clean and dry. A shaped PU strike pad also offers brushing protection for your horse's legs. Sold in Pairs Size guide and Frequently asked questions in the photos - please click the main image to enlarge and then scroll through Some useful tips to remember when dealing with mud fever:
Never scratch the scabs, this can lead to further infection
Use a mild anti-bacterial shampoo for cleansing and then ensure the leg is as dry as possible before applying any appropriate creams for healing over night
Clean your grooming brushes regularly as they can harbour bacteria if not kept clean
Don't use dirty horse boots it can cause unnecessary and totally avoidable rubs
Don't share horse boots, this is to help prevent the spread of any bacteria or other nasties
Wash your own hands after cleaning any mud fever infected area, we recommend using gloves where possible
not rated
£

60.00 inc. VAT
Select options