Lunge Equipment
Showing all 7 results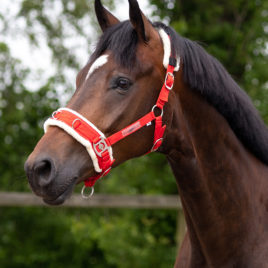 QHP Lunge Cavesson
Please note: This item is not held in stock in all sizes, and therefore takes 7 working days to arrive.
Cavesson with three metal D-rings on top of the noseband.
A cavesson can be used to lunge a horse, for in-hand training or bitless riding.
Adjustable on three points and featured with soft faux fur under the noseband and crown piece.
not rated
£

15.00 inc. VAT
or 4 payments of £3.75 with Clearpay
Select options