Mattes
Showing 1–12 of 82 results
Mattes offer a high quality custom saddle pads, numnahs, half pads and much more.
Beautiful girths for your horses shape, as well as correction system in pads.
Design your own saddle pad!
If you have any questions or would like to see a mock up before purchasing – please do contact us.
If you require individual shims, please contact us to order.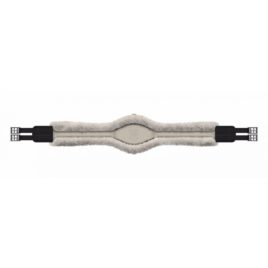 Mattes Anatomic Slimline Long Girth
CURRENT ORDERS TAKING 8 WEEKS
High quality leather girth with sheepskin. Select from three leather colours and the large range of sheepskin colours. The super premium quality lambskin cover is removable and the whole girth has a flat and slimline design. This looks much more elegant and provides greater freedom of movement around the elbows. Visible areas are finished in high quality leather. Anatomical: For horses with a well-defined girth groove, this girth is contoured a little at the front and back around the elbow area. Asymmetric: For horses whose girth groove is closer to the elbows or less well-defined, this girth is significantly contoured at front the around the elbow area. Crescent: If a horse has a short back, a broad ribcage or a narrow chest, the girth often slips forward - the crescent shape prevents this. Athletico: For horses with an athletic, wedge-shaped physique. The design of the girth prevents the saddle and girth from sliding back.
not rated
£

180.00 –

£

235.00 VAT
or 4 payments from £45.00 with Clearpay
Select options