Jackets
Showing all 2 results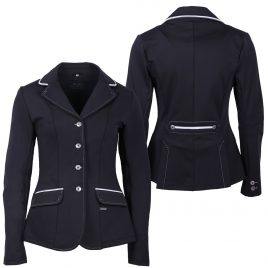 QHP Coco Adult Competition Jacket
Classic model with chic look Made from lightly stretching softshell Fitted model White piping on the collar, pockets and back Contrasting white stitching along the front and back vent Equipped with two flap pockets Rhinestones on the lapels, pockets and back vent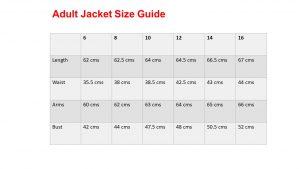 Please note bust measurement is across the front, not for the whole circumference of the jacket.
Sizes are in UK Size - please feel free to ask what your equivalent is.
not rated
£

90.00 VAT
or 4 payments of £22.50 with Clearpay
Select options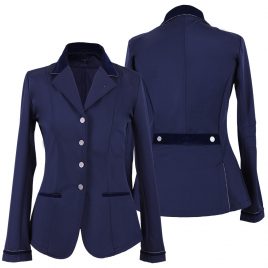 QHP Lily Competition Jacket
Competition jacket Lily with beautiful details including buttons with rhinestones. Features a hidden zipper closure
The collar, piping on the sleeve, pockets on the front and the rear are finished with velvet.
The jacket is finished with a silver glitter piping on the collar, sleeves and rear.
The lapel features a Q embroidery with rhinestone.
https://youtu.be/XQfPWXw-u_A
not rated
£

106.00 VAT
or 4 payments of £26.50 with Clearpay
Select options