Mattes Numnah
Showing 1–12 of 14 results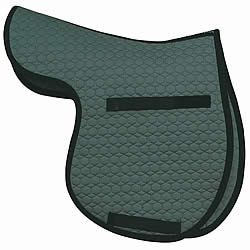 Mattes Numnah With Correction System
This specific selection offers the pocket correction system which is available in 2 or 4 pockets. Please note for 4 pocket correction system – this includes 6 front and rear shims. Please note for 2 pocket correction system – this includes 6 shims. Additional shims may be purchased. The correction system is to help ensure your saddle remains balanced. There are different reasons to choose the 2 or 4 pocket. Mattes have recommendations on this – please do ask. Or your Saddler can assist you. Mattes products are very high quality items that you really understand once you can see and feel the item. Available in Pony, Cob, Full and XL. Made in Dressage, GP and Show Jumping Style. These items are available in a huge variety of colours and therefore are made specifically for you in the options you select.
Therefore these items take 4-6 weeks.
Different binding is available as well as up to three rows of piping but of course these are not required. We have a full set of swatches so please do ask for closer photos of colours. If you would like to see a mock up of what your item will look like or would like to discuss colours then please do feel free to contact us.
Detailed washing and care instructions with product information are attached to every single product!
If washed correctly Mattes products can last for years.
To view photos larger please click on main photo and move along
We have many photos of previously in stock items that we are happy to show you to aid in your decision. If you have any questions do not hesitate to contact us, we appreciate that it can be confusing.
If you require individual shims - please feel free to contact us to order
not rated
£

120.00
Select options