Chillout Horsewear
Showing all 3 results
Sale!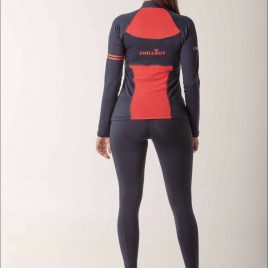 Chillout Horsewear Extreme Base Layer
NEW COLOURS ARRIVING SOON! Stunning base layers are fitted in a light breathable fabric with stunning contrast mesh panels to the back for extra breath ability and air circulation. The lovely contrast silicone printed branding to the arms and rear of the base layer add to the sporty look of this beautiful base layer. Matched perfectly to the riding tights
not rated
inc. VAT
Select options
Sale!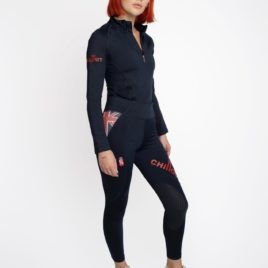 Chillout Horsewear Extreme Britain Full Seat Leggings
The extreme Britain leggings have arrived! These leggings are made from a breathable four way fabric which is quick drying and non see through. The Union Jack digitally pannelled leggings have a full seat silicone and large phone pocket. The contour seams add a flattering look when wearing and the high waistband adds support. please note the image doesn't have full seat but they will come with a full seat.
not rated
inc. VAT
Select options
Sale!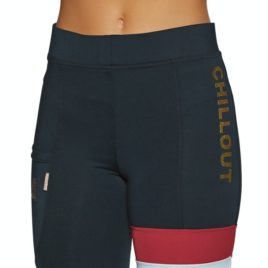 Chillout Horsewear Royale Riding Tights
Chillout Horsewear New Royale Riding Tights Beautiful Navy with Red and White detail on the leg. Large phone pocket with Chillout Horsewear Silicone knee detail. Gold Chillout detail on leg, rear and pocket high waisted leggings with supportive waistband and flattering seams. Lightweight, perfect for summer.
not rated
inc. VAT
Select options