Equito's Autumn Collection was released earlier this month and it's gone crazy!!! We've already had 3 deliveries of these beautiful colours.
Introducing Black Peach
and Peppermint.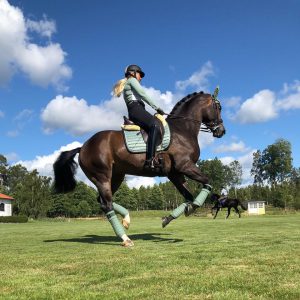 Both have been incredibly popular and we hope to have more Black Peach arriving soon. Also arriving soon will be the lovely Peppermint base layer and September we will have the New Equito Riding Tights!
One of the things I really love about Equito is the detail. The piping detail on the Black is a lush rose gold. The peppermint has matching green ear bonnets and bandages and the tri-coloured piping is just brilliant.
Arriving next week is Equestrian Stockholm's A/W Range – starting with Purple White and Winter Rose! They're in stock and they're stunning!
You're going to love!