This has to be one of my favourites of Equestrian Stockholm's Collections.
The beautiful Forest Green, which I know is going to look amazing on any coloured horse but is definitely a stunner for Chestnuts.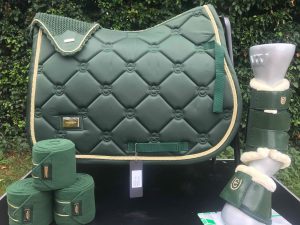 And then the brilliant, bright Brick Orange.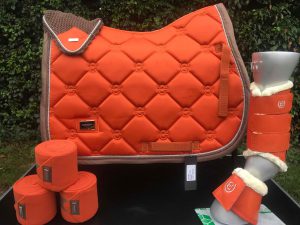 With Equestrian Stockholm, it is all in the details. The forest green stands out even more with the gorgeous gold piping and logo badge, this is on the saddle pad, ear bonnet and bandages. There is also the addition of the super new brushing boots and bell boots. They are finished with the new gold logo. They feel a really good quality boot with super soft fleece.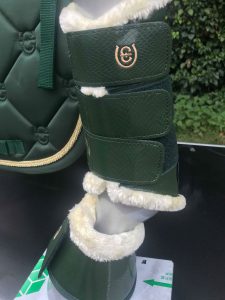 The Brick Orange features a Champagne Binding and piping on the saddle pad and a majority Champagne ear bonnet. There is also a silver piping and logo. This colour may not be for everyone, but I'm totally in love. It looks beautiful on a grey, and for bright colour lovers, this is definitely for you. The new boots are also available in this colour with silver logo.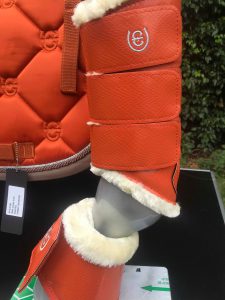 The brushing boots and bell boots have completely won me over. They are so soft, and the brushing boots have elasticated Velcro straps. I feel these are a nicely finished boot, but my only negative is, they are not the widest boot and will certainly not fit the chunkier types.
Overall it, is just a lovely collection.