One of the things we love about Sabbot, is that these hats aren't just any cheap woolly hat. They're a gorgeous fashionable hat in so many colours with different styles galore. I mean you could literally have one for every outfit.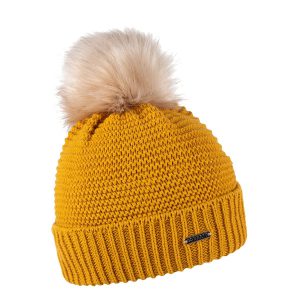 Obviously as an equestrian retailer, most of our products are what is suitable for at the yard, but that's where I feel Sabbot is different. These hats look fab and stylish anywhere, check out Sabbot's social media pages for inspiration. People use them skiing, snowboarding, playing golf, watching football or rugby. So, what I really like about them, is that you can wear these fab hats whenever you're feeling the need for some additional warmth, and still look completely on trend.
But what about the quality? Well that's where Sabbot sets itself aside from the rest. A lot of bobble hats feel hard, rough polyester. You know they're probably only going to last one winter, if you're lucky, because you can already see how they're going to fall apart or that they're a really thin material. Sabbot hats are a good chunky knit, they have a lovely fleece lining to help them keep their shape and they're machine washable. So, they're designed to be longer lasting and when you feel them, that's when you can really feel the quality.
To top it off, Sabbot is proud to offer faux fur pom poms and they are just so soft. I think you can see that we at Elite Equestrian, are a little in love with this brand. But with quality, faux fur poms and just an array of colours and designs, what's not to love?