This week saw the release of the very cute Florence saddle pad from QHP.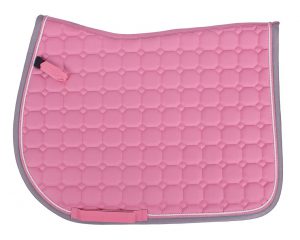 Available in four colours, this saddle pad comes in shetland, pony and full. And matching items will be available soon.
Other recent releases from QHP include the lovely Snake birgit boots. I'm a huge fan of these, one of the main reasons being they have a super soft, comfortable, breathable lining.
Also new is the brilliant Friesian range, including stable rug, head collar sets and saddle pad.
Next week, we have a new Equito release – I'm very excited to share.