Gorgeous new release from Equito, is Seashell.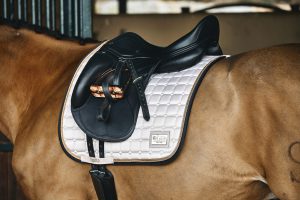 This is a beautiful beige colour with black binding finished with gold piping and glitter band. We really do love the attention to detail that Equito has.
This pad is matched with Seashell fleece bandages and black ear bonnet that has seashell patch. Pad and ears are both available in cob and full in GP and Dressage.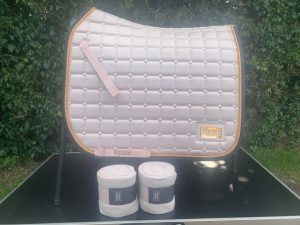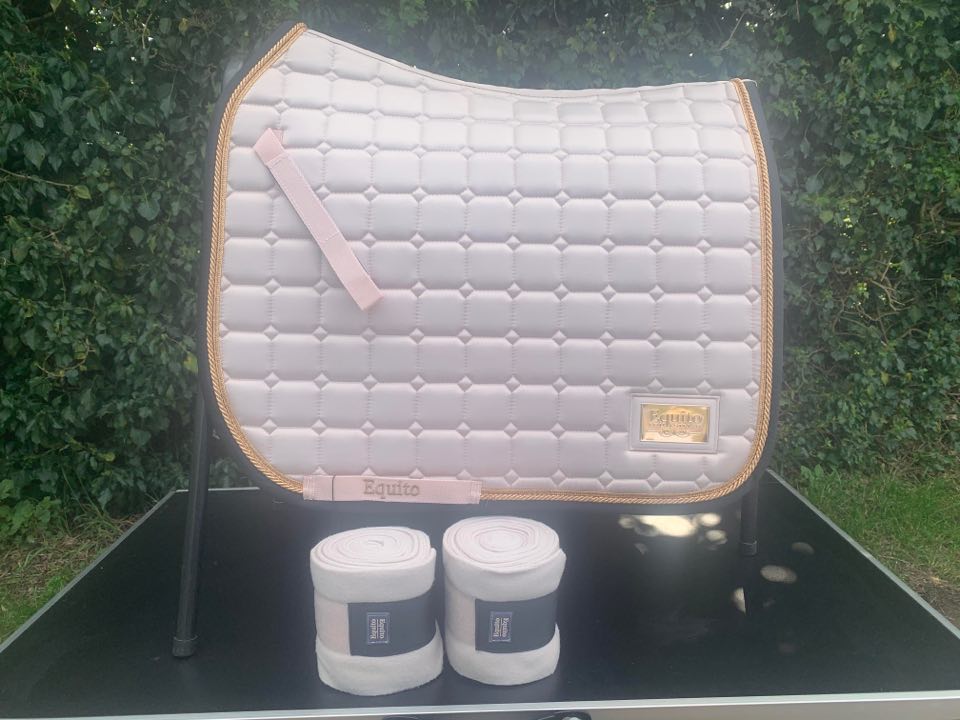 Equito is certainly a growing, but popular brand. The lovely quilting and super soft feel just add to this brand.
Other big news is that Equestrian Stockholm Lavender is being re-released. The same as before with the pearl piping but it will feature the new bamboo lining. This beautiful colour is available to pre order, right now!